The Rock Solid Concrete Company offers concrete pumping services that can be tailored to any site. We can offer a range of different size pumps to ensure that the correct quantity of concrete is delivered and placed to a specific area.
Concrete pumping is beneficial where there is accessibility problems. By using a pump this could reduce the amount of labour required to get concrete to a specific area.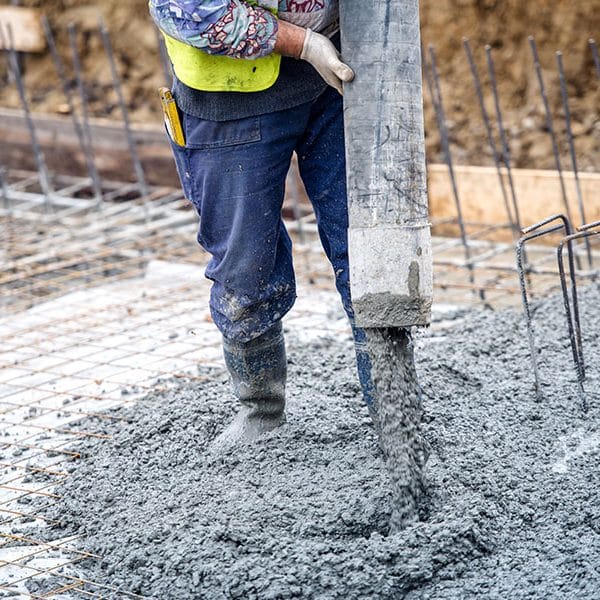 Range of concrete pumps and trucks
We provide all sizes of pumps and trucks, which are suitable for all sizes of site. This means our qualified team can pump concrete in hard to access locations or areas of minor movability. We have the correct vehicle and equipment suitable to pump concrete to both domestic and commercial sites.
THE LATEST CONCRETE PUMP TECHNOLOGY
Rock Solid Concrete takes the strain out of concrete supply. Thanks to the investment in the latest technology and fully qualified operators, the process of producing and supplying the exact quantities of concrete is minimised into a smooth and streamlined operation meaning we can be in and out of your site in record time and keeping you on deadline. With the added bonus of our low priced services and adaptable time scale, Rock Solid Concrete really is the best choice for concrete pumping.